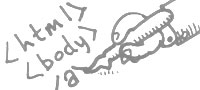 Website Redesign
Client: Odyssey Charter School, Newnan, GA
This project was a redesign of an existing website. It made use of PHP for dynamic content generation and integrated Wordpress functionality to allow faculty to post announcements and news stories to various parts of the site.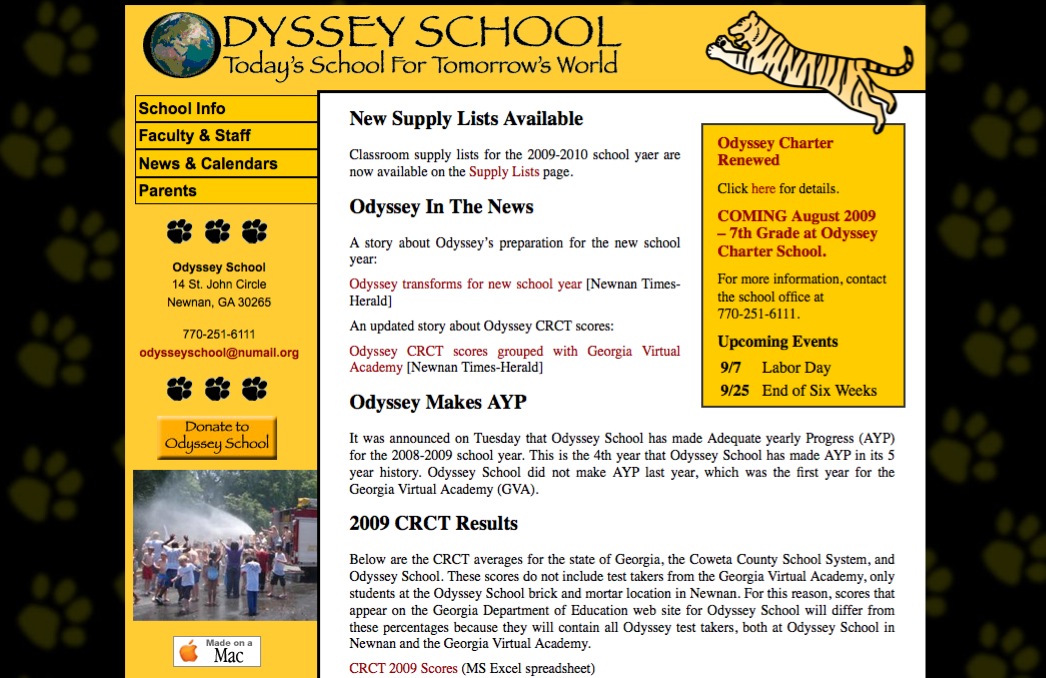 In 2012 there was a second revision of the design as a pure Wordpress site.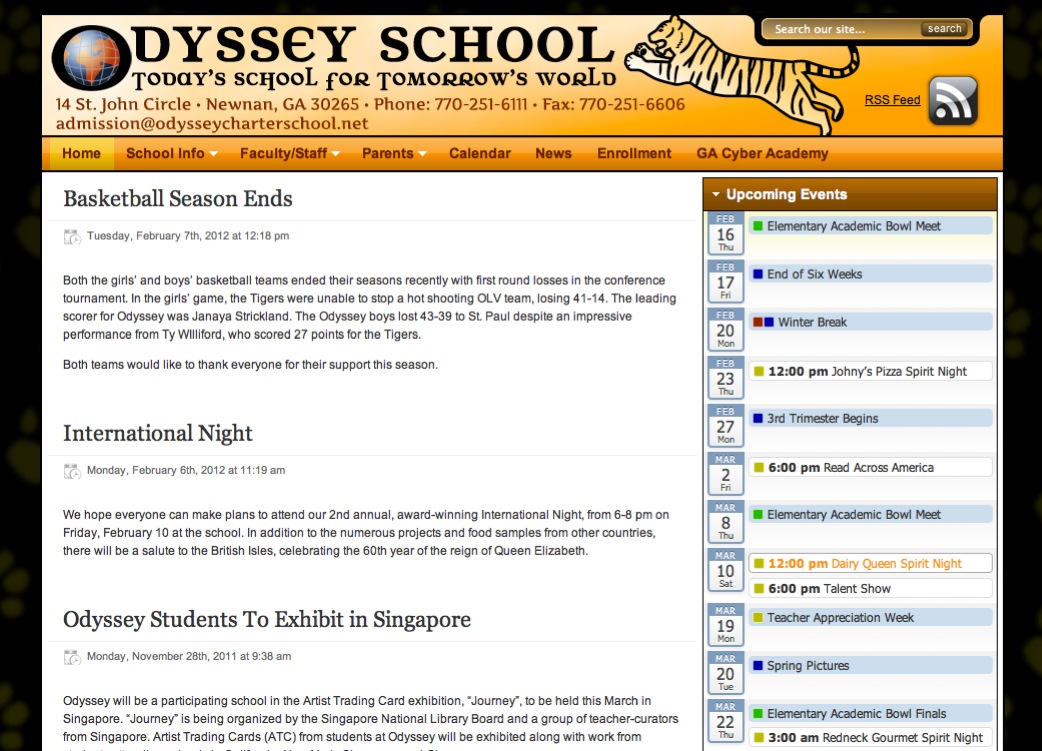 Graphic Design
The Stone Bunny, Inc.
Tumped Duck
Web Design
Sapronov & Associates
Renaissance Dance Database
The Project Archive
Odyssey Charter School
DCW, Inc.
iPhone/iPad Apps
Single Track Music Player