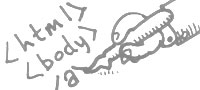 About Benjamin Pung
Education
Benjamin received his B.S. degree from the University of Georgia, Athens in 1997, with a double major in Mathematics and Computer Science.
Professional Experience
After college Benjamin worked as a programmer on projects for major corporations such as Lockheed-Martin and Pratt & Whitney. In 2001 he started working in the field of digital printing, gaining experience with a wide variety of production techniques and output devices. He has also worked with several Atlanta area businesses who depend on his problem solving abilities to solve their IT challenges.
Other Interests
Benjamin's creative and technical interests cover a large variety of fields. Cooking, painting, sculpture and woodworking are just a few of the interests he has pursued in his free time. Historical dance and clothing are also among his many hobbies. His primary focus, of course, is his wife and two children.