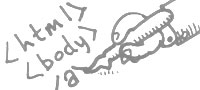 Database-Driven Website
Renaissance Dance Database
This was a personal project that Benjamin created organizing and linking existing Web resources to facilitate research of Renaissance dance. The front end interface is written in PHP, and the back end uses a MySQL database. The bulk of the database design, coding, and data mining was completed over the course of two weeks.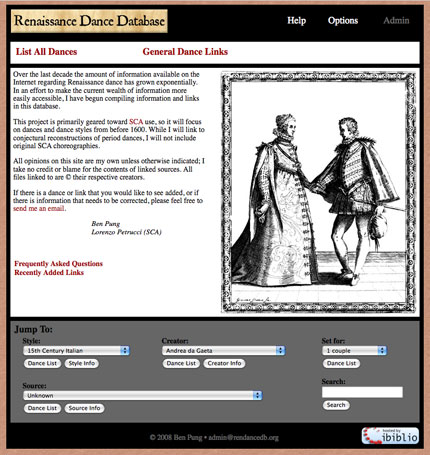 Graphic Design
The Stone Bunny, Inc.
Tumped Duck
Web Design
Sapronov & Associates
Renaissance Dance Database
The Project Archive
Odyssey Charter School
DCW, Inc.
iPhone/iPad Apps
Single Track Music Player